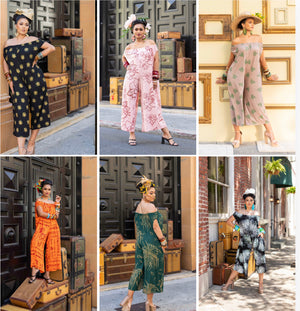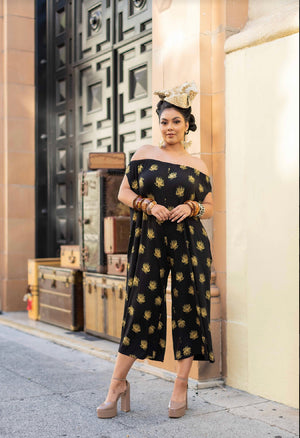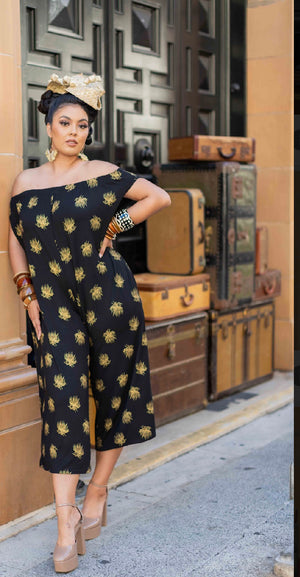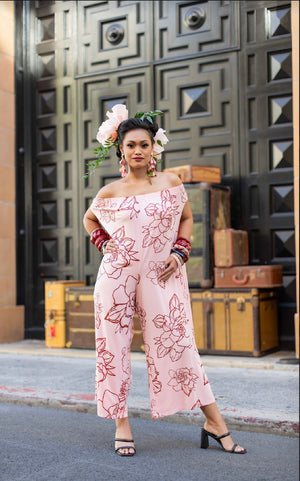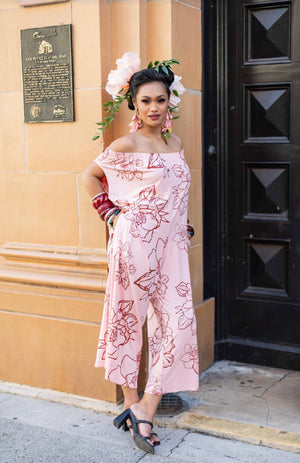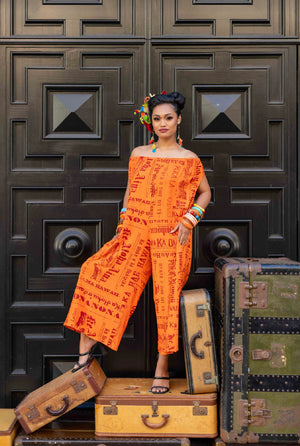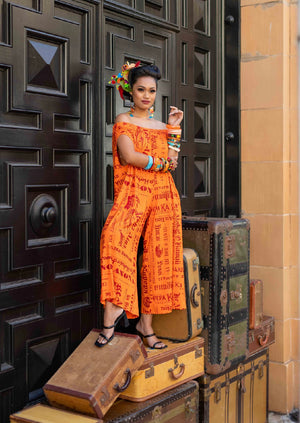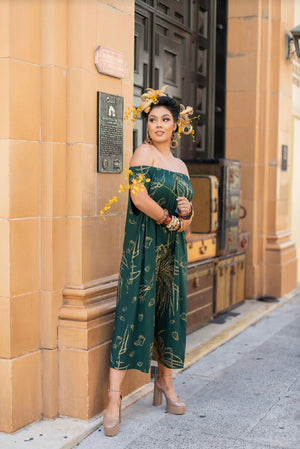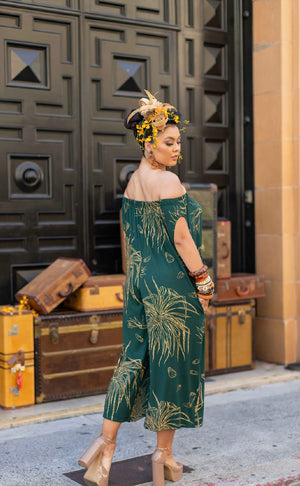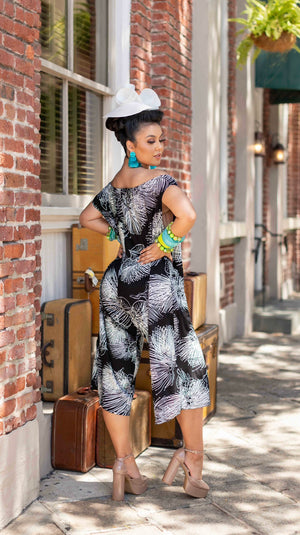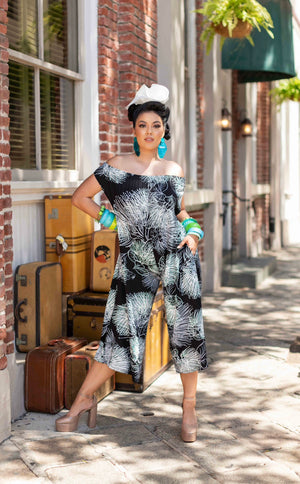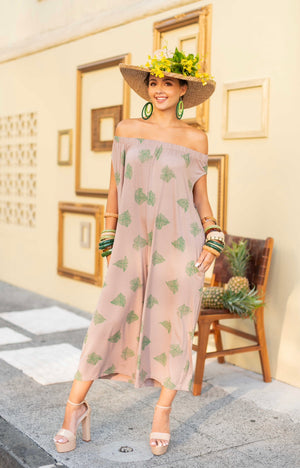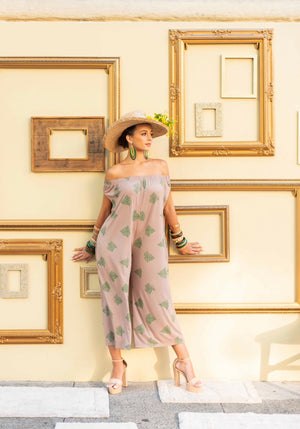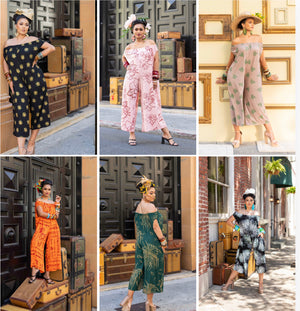 Haukea Jumper (DTY-S)
An off-the-shoulder center seam full length jumper with pockets. Spacious and fun.
FABRIC: DTY-2S Micro Fiber Brushed Jersey. 96% Polyester 4% Spandex 180-190 GSM
CARE: Gentle Wash on Cold and Hang Dry. Warm Iron.
FUN FACTS: Microfiber is a synthetic material woven with fibers that are thinner than silk.
Brushed microfiber feels like very soft flannel. It has a soft, velvety texture created by scraping metal brushes over its surface during the manufacturing process.
Limited and exclusive. Only 4 were made of each size and in each print.
Screen printed, cut and sewn in Hawaiʻi. Truly and 100% Made In Hawaiʻi for Hawaiʻi and the world.